Best All Around iPhone Speaker: Logitech S715i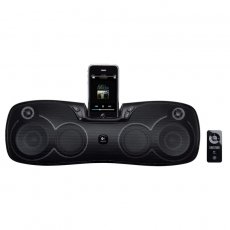 There are lots of good systems available but if we had to only one system it would be the Logitech S715i.
It has all the great sound & features you are looking for. Music comes through loud and clear. The auto on/off features and trayless dock are a couple of the well thought out features making it the best all around system.
MSRP: $149.99
Buy from Amazon here
. (Approx $125)
Buy from Logitech.com here (Free Shipping)

Complete Logitech S715i Review
All: Portable iPhone Speaker Top Picks
Best iPhone Alarm Clock: iHome iP90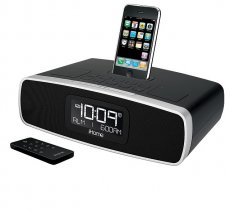 The iP90 is the next generation iPhone / iPod alarm clock from iHome. All the great features we have come to expect from iHome. Easy to use controls big display and great sound. Two nice features are the adjustable dimmer and dual alarms.
MSRP $99.99
Buy from Amazon here
. (Approx. $85)
Buy directly from iHome here (Free Shipping)
Use the above iHome Link and
Coupon Code WAKE20 to save 20%
Expires 12/31/2010
Best Home iPhone Speaker: Bose SoundDock II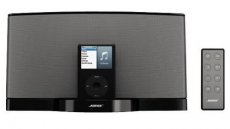 Bose is known for their superior quality and excellent sound. This is one of the best all around choices. Excellent quality, great features and top notch sound.
Editor Rating: 9.0
MSRP: $299.00
Buy from Amazon here
. (Approx $299)

Bose SoundDock II Review
All Editor Top Picks: