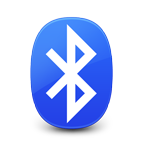 Bluetooth will likely start to take shape in more and more speaker systems. Bluetooth allows you to connect wirelessly to your speaker system for audio playback and control. Bluetooth is a much better way to connect over relatively short distances, so it works perfectly at home or in the office.
iHome iA100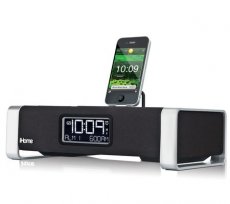 The iA100 has everything except the kitchen sink. Excellent Sound, iPad / iPhone / iPod compatable, bluetooth enabled, internal mic to be speakerphone, easy to read display, dual alarms. This really is a great unit and would work well on any nightstand or office setting.
Editor Rating:
MSRP: $199.99
Buy from Amazon here
. (Approx $199)
Buy from iHome here (Free Shipping)
Use the above iHome Link and
Coupon Code SLEEP20 to save 20%
Expires: 12/31/2010

iHome iA100 Bluetooth Speaker Review
Logitech Z515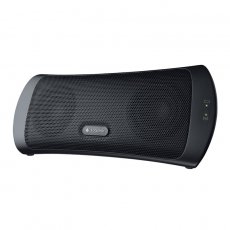 The Logitech Z515 is small, portable, bluetooth enabled and extremely well made. You can connect any device to it via bluetooth and it also comes with a USB wireless adapter for your computer. The controls are simple and it's perfect travel size...
Editor Rating: 8.7
MSRP: $99.00
Buy from Amazon here
. (Approx $99)
Buy from Logitech.com here (Free Shipping)
Logitech Z515 Bluetooth Review
More iPhone Speaker Options