Typically, good models will be $150-$300, the most expensive sytems can be $500+. To maximize your speakers, look for excellent sound quality, with both volume and clarity. Likely, you will want something to integrate with your television and home entertainment center, so the remote control functions will need to be more involved to fit the entire system.
Bose Sound Dock Series II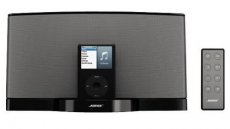 Bose is known for their superior quality and excellent sound. If you have the money to spend, this is one of the best all around choices. Excellent quality, great features and top notch sound.
Editor Rating: 9.0
MSRP: $299.00
Buy from Amazon here
(Approx $299)

Bose SoundDock II Review
Sony HD Table Radio XDR-S10HDiP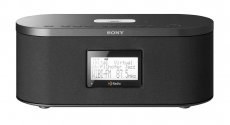 Sony Table Radio and iPod Speaker Dock features a wide range of radio capabilities. Including AM/FM and HD tuning with 40 programmable presets. It also comes with alarm clock functions and remote control.
MSRP: $159.99
Buy from Amazon here
(Approx $125)

Sony Table Radio Review
Bose SoundDock 10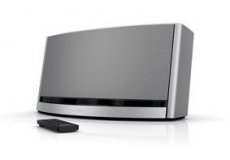 The Bose SoundDock 10 is very highend speaker system. It features great audio performance and features like Bluetooth. It has a sleek design great for using in the home...
MSRP: $599.99
Buy from Amazon here
(Approx $599)

Bose SoundDock 10 Review

JBL On Stage 200ID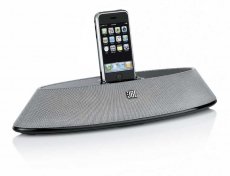 The JBL On Stage 200ID is a great sounding speaker system with unique style and design. This system supports iPhone and iPod models. The remote is inferred and can sort through your devices menu...
MSRP: $149.99
Buy from Amazon here
. (Approx $149)

JBL On Stage 200ID Review

iHome iP3
The iHome iP3 is iHome's new premium speaker system. It features high quality sound and a modern design with solid construction. Simple yet effective functionality makes this system perfect for the home...
Brand New
MSRP: $199.99
Buy from Amazon here
(Approx $185)
Buy directly from iHome here

iHome iP3 Review
More iPhone Speaker Options