These brands represent the most popular names in iPhone speakers. This page helps to highlight each brand's best items and information about them.


These brands are listed in alphebetical order. To see our favorite best picks visit our Top Picks page.
Altec Lansing Featured iPhone Speaker:
inMotion Max (iMT702)
This system is a favorite amond desk dwellers. It sits easily next to your computer. Compact size allows for easy transportation and the retractable dock allows you to charge your iPhone while plugged in.
Bose Featured iPhone Speaker: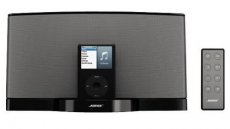 SoundDock Series II
Bose boosts of premium sound and design. Look to them for well designed, long lasting iPhone speakers. The SoundDock Series II fits easily in many different environments and the Bose name represents high sound quality.
iHome Featured iPhone Speaker: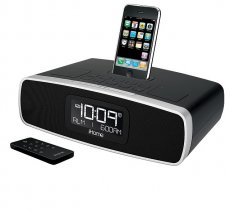 iHome iP90
This bed companion is a fully functional alarm clock that works with your iphone perfectly. With the bright LED display, you will not have trouble seeing it in the dark. It many great features. Read our review to find out more.
Logitech Featured iPhone Speaker: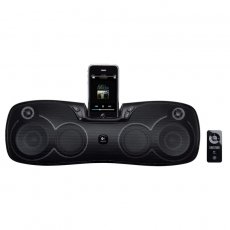 Logitech S715i
One of our favorites at iPhone Speaker Reviews. This speaker system is highly transportable, has good quality sound, and works great in all its environments. Take it with out to work, outside, or listen to it on your desk. It's a great system.
JBL Featured iPhone Speaker: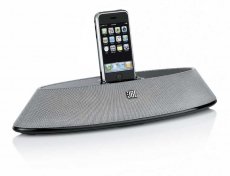 On Stage 200ID
A classic iPhone speaker system. This is JBL's more popular model speaker. It comes with a remote control and works well as a home speaker system.
Sony Featured iPhone Speaker: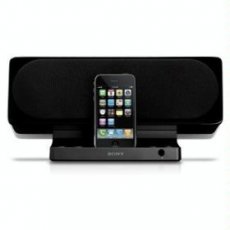 Sony SRS GU10iP
This is our best reviewed Sony iPhone speaker system. If you like Sony, this is the best iPhone Speaker. It works well for those wanting a Home or Desk iPhone speaker.
All Brand Guides: